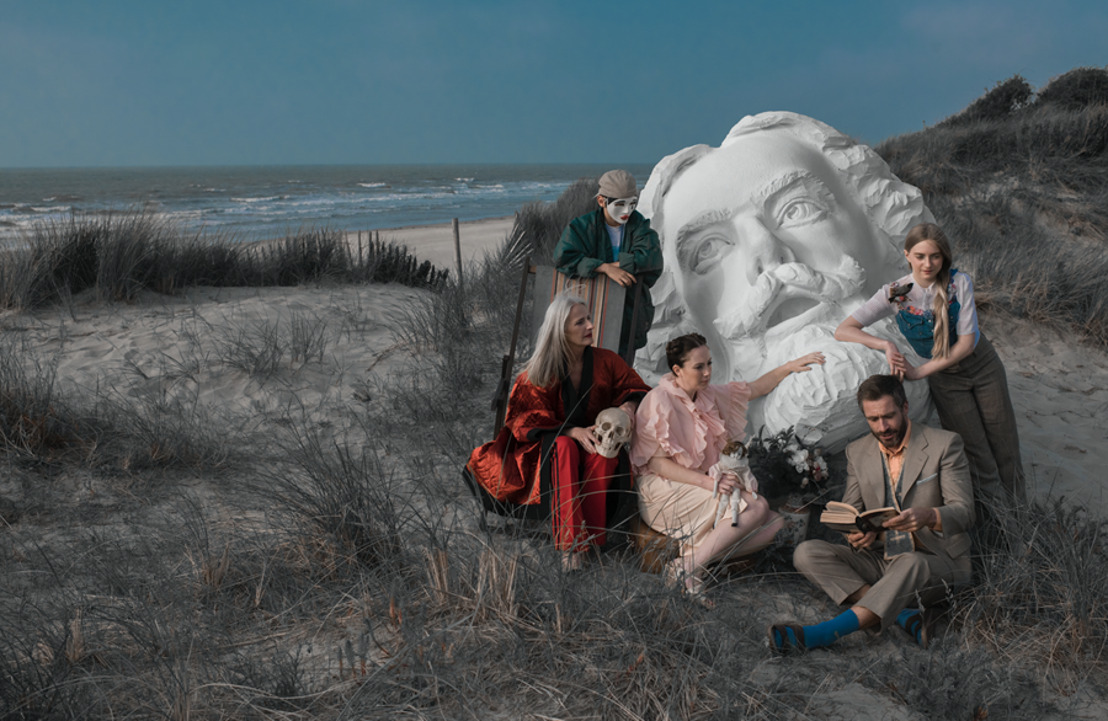 Refurbished James Ensor House to open on Tuesday 14 July2020
City by the Sea honours pioneer of modern art with brand-new museumand varied programme
The romance between artist James Ensor and his home city of Ostend will gain an extra dimension from this summer onwards. Tuesday 14 July 2020 sees the official opening of the refurbished James Ensor House and brand-new interactive experience centre in Ostend. In the future, there will also be a varied programme that highlights Ensor in all his facets: from Ostend events with a touch of Ensor to proud partnerships with restaurants, hotels and shops. To gain a true sense of James Ensor and his very own City by the Sea, why not head to Ostend for a multi-day adventure?
New-look James Ensor House
​The refurbished James Ensor House will open on Tuesday 14 July 2020. The museum consists of James Ensor's original home and an interactive experience centre in the adjacent building. Visitors will receive an audio guide (available in five languages) that takes them on a journey of discovery. Each experience area focuses on a different theme. There is also an exhibition space with constantly changing exhibitions on the subject of Ensor. The first exhibition, 'Ensor and Ostend', runs until 27 September 2020 and explores the close link between Ensor and his native city.

​Interactive experience centre
​The addition of the interactive section provides visitors with extra insights into Ensor's complex world. For example, you can bring The Baths at Ostend to life by touching the interactive wall. Our youngest visitors can also try their hand at speed painting, using technology to finish one of Ensor's paintings themselves (in under a minute!). You can also use 3D viewers to discover what the surrounding streets looked like in the Belle Époque. Or how about being surrounded by projections of Ensor's works?
As well as the classic audio tour, there is also a family tour with a slightly more playful tone and character. Ensor's housekeeper Gust will take you on an adventure, tell funny anecdotes and provide various activities along the way.
​
​More information about Ensor in Ostend can be found at www.ensorstad.be
Free access to The James Ensor House and the experience centre is not currently possible in order to prevent the spread of coronavirus and avoid having too many people in the building at the same time. Tickets must be booked in advance via www.ensorstad.be. Visitors are also asked to observe the national safety regulations, such as keeping 1.5 metres away from other people and washing their hands frequently. Face masks are recommended. All the safety measures can be found at www.ensorstad.be.
Download high-resolution images : https://press.talkie.be/en/dir/ensor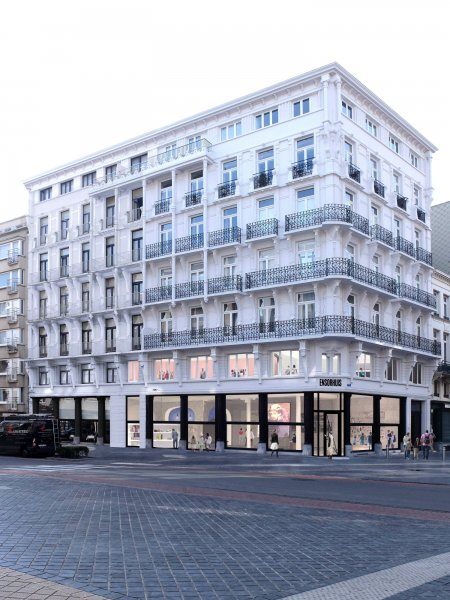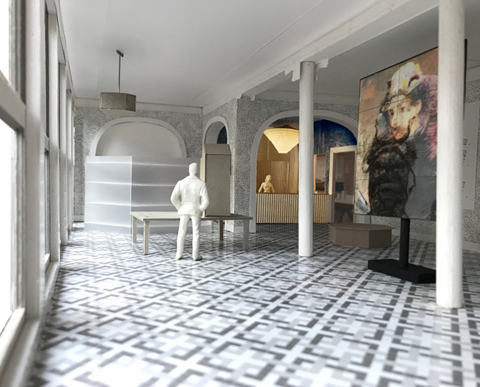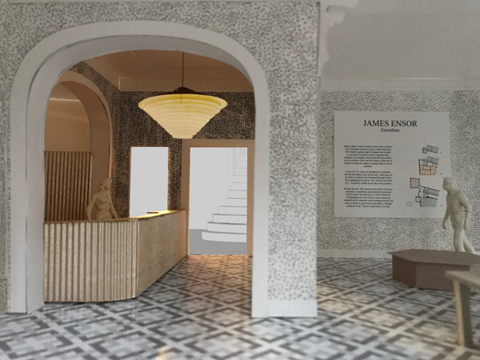 Opening hours
​Daily from 10 am to 6 pm
Closed on Mondays, except during Belgian school holidays and on public holidays

Closed on 01/01 and 25/12
Entrance fees
​Tickets must be booked in advance via www.ensorstad.be
Tuesday to Thursday: €10

Friday to Sunday (incl. Belgian school holidays and public holidays): €12

Young people (aged 6 to 14): €6

Groups (+ 10 people): €8

Free for children under the age of 6.
Let Ensor take you on a guided tour of Ostend!
​Together with the (re-)opening of The James Ensor House and the experience centre, there will also be a new interactive walk. The app allows users to accompany Ensor on a walk through his home city. Along the way, he will regale you with stories not only about himself but also about his friends and the rich history of Ostend.
The tour starts at The James Ensor House and takes in 13 destinations, ending at Mu.ZEE. Unique audiovisual material has been created for each stop along the way. The audio was recorded with Wim Opbrouck playing the role of Ensor.
The app is available in five languages (Dutch, French, German, English and Spanish) and can be downloaded free of charge from the app store. A one-off fee of 5 euros will unlock the entire walk. If you visit The James Ensor House, you can go on the walk for free.
About James Ensor
James Sidney Ensor (13 April 1860 – 19 November 1949, born and died in Ostend) is a Belgian artist who is internationally renowned as a pioneer of modern art. He was also a renowned writer and printmaker. However, Ensor is best known for his more macabre creations. His monumental works of art could be described as colourful metamorphoses in which he exposes both the grotesque and hilarious nature of mankind. These paintings – almost caricatures – became a source of inspiration for German expressionism and today are considered to be among the absolute masterpieces of European painting.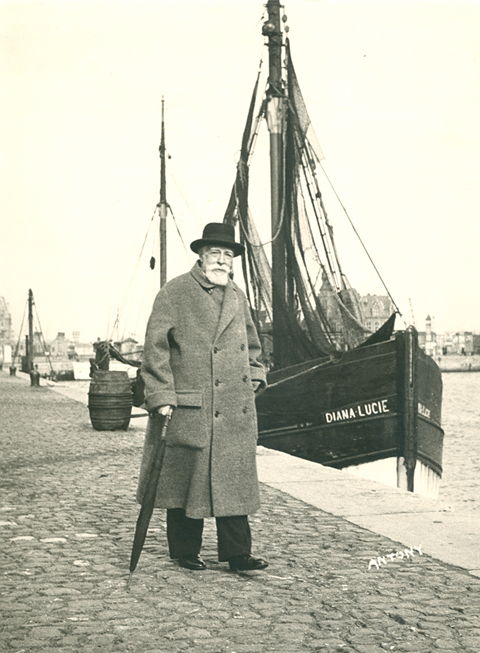 Pieter Hens Manager team Marketing & Events, Toerisme Oostende vzw